About Our Board of Directors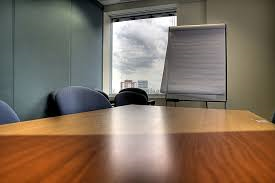 The ELFEC Board currently consists of seven volunteer members. The board currently has no standing committees, but directors may be asked to serve on a task force which could involve additional work from time to time. The board usually meets five times per year. The Annual General Meeting of the corporation in April is an additional meeting that directors are expected to attend. One-third of the positions are filled by election at each AGM. Directors are elected for a three-year term and are eligible to serve a maximum of two consecutive terms. Terms normally begin in April
Joining Our Board
If you are interested in serving on the ELFEC Board, please complete the Expression of Interest form and return it via email jpym@elfec.ca. The ELFEC Nominating Committee will review all information received and may invite some candidates for a personal interview. Our election will take place at the AGM in April. Nominees will not be expected to attend this meeting. All candidates will be informed of the election results via email following the AGM.
Qualifications
Directors must be at least 18 years of age and committed to ELFEC's purposes and mission.
Two-thirds of the directors must be members of ELCIC congregations.
We are seeking people who have prior experience as a director of a foundation or other charitable organization, particularly in a policy-directed environment. In addition, the ideal candidate will have one or more of the following:
A perspective that comes from experience in marketing, public relations or communication;
Experience in the analysis of institutional investment strategy and performance;
Prior exposure to Responsible Investing;
Broad knowledge of ministries and opportunities across the Eastern Synod.
Preference may be given to candidates whose age, gender, ethnicity, etc. adds to the diversity of the Board and makes it more closely resemble the constituency served by ELFEC.
Responsibilities
Please read ELFEC's policy on Director Responsibilities. Directors are also subject to policies on Confidentiality and Conflict of Interest.