2020 is a year that has brought so many challenges and changes. Some will be short-term and other are likely to be profound, changing society for some time to come.  As a result, many of us are trying to figure out what this might mean to ourselves, our families, and our communities.  Philanthropy and estate planning may not be at the top of your priority list.  You may be wondering, "Why would I talk about planned giving (legacy giving) during a pandemic?  Don't each of us (and our congregations) have enough on our plates already?"  I admit – this is certainly a unique time that we are living in.  Our lives – personal, family, social, work, church and community - have all been disrupted.  We continue to try and find our way - praying, hoping and striving to make the necessary changes which will help our world be a better place in the future.  This is the essence of philanthropy and charitable giving which is foundational to planned giving.
Back in March, when the pandemic first challenged us, an interesting and unexpected thing happened.  Many more people than average began meeting with trusted professional advisors (financial planners, lawyers, etc.). They were concerned about the immediacy of the situation, making sure their affairs were in order and that loved ones would be well cared for.  "We were in a reactive time,"[1] as one wealth manager observed.  Now, the tide is changing.  Instead of reacting out of fear, people are more reflective, thinking more about what is important to them and what difference they can make now and in the future.  As people reflect, they are often looking for meaning in their life, and turn to those organizations that are making a difference, such as their Church.  They see that our churches continue to not only preach the Gospel, but also live the Gospel in their communities, ensuring that the hungry are being fed, the homeless find shelter, and that neighbours, Indigenous, black, and other minority groups, know that there is a place where all can feel welcome and supported.
The usual times that motivate people to consider their estate planning and prepare or revise a will are often when they have experienced a major life event, such as marriage, the birth of a child, or the death of a loved one.  What we are experiencing now is a major life event, brought about by the global pandemic.  People are rightly revisiting their planning (their wills) an additional time and considering their charitable goals.
What does this mean to you, as a church leader?  It shows that people are continuing to consider how to help others through their estate planning and charitable giving.  It shows you that now is the time to be prepared to answer the questions that people will have, and that now is the time to continue with your planned giving efforts.
To support people in achieving their estate planning and philanthropic goals, one of the most important things you can do right now, is to make sure that it easy for people to find the following information.  Your website can be an excellent tool to ensure that the following information is readily available:
The full name of your congregation
Legal Title (if different)
Canada Revenue Agency (CRA) charity registration number
Legal address; and
Contact information of person who handles this type of giving in your congregation
Ensure the following people also know this information – Church Administrator, treasurer, church council chair, pastor.
ELFEC is also ready to assist you in your planned giving efforts.  For example, ELFEC will shortly be releasing a free 'website boilerplate' that will serve to educate members of your congregation on planned giving topics.  The tool can be included as part of any current website design, and helps to encourage people to give regularly and consider their estate planning.
ELFEC is also pleased to be a leader in organizing a free webinar on financial planning topics.  The webinar is designed to meaningfully engage those 50 years old or better but is open to anyone.  The webinar will take place on Tuesday, November 24 from 12 noon to 1:30 pm (Eastern Time Zone).  Key topics will include financial planning for now and for the future, government programs, and what considerations are appropriate for your "golden years".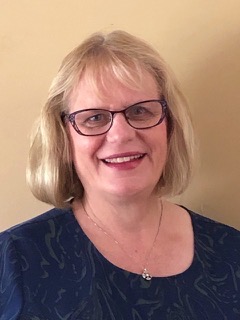 As you move forward with your plans this fall, feel free to reach out and connect.  I am available to help you and your church explore options around charitable giving.
Kathryn Smith | Giving Advisor | ksmith@elfec.ca | 1-888-308-9461
More information  and registration for the free Financial Planning Virtual Workshop being held on Tuesday, November 24, 2020 is available here:  Financial Planning Workshop.  Feel free to share this information widely.
---
[1] Brenda McEachern, a lawyer from RBC Wealth Management Financial Services, used the insightful words, Reflective and Reactive Will Making, during the early days of the pandemic.