Through all the challenges of the last two years, Canadian Lutherans, congregations, and organizations within the ELCIC have never stopped working, changing, and adapting to meet a new reality. The mission of the church continued though online worship, sponsorship of refugees, creating and continuing food distribution networks and meeting other needs within communities. ELFEC, the Lutheran Foundation in Canada, continued our important collaborative work, offering programs and supports to encourage philanthropy. ELFEC was pleased to host webinars on planned (legacy) giving, generosity, retirement planning, and gifting of securities. The global COVID-19 pandemic was a struggle for many. ELFEC was humbled to have the professional resources, programs, and services to be of service to so many during this difficult time.
Our resolve to do more for Lutherans in Canada has made us look for ways to do things differently. This is why we continue to partner with Will Power, a national movement inspiring all Canadians to think differently about charitable giving and support the causes they care about through a gift in their Wills.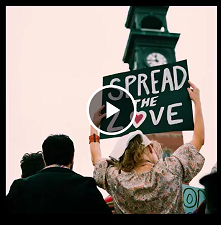 The ELCIC, in all its expressions is clearly close to your heart. Did you realize that you can make a large and lasting contribution to your congregation, the mission of the wider church, or another charity through a gift in your Will? Without using any of the resources you need now, or taking away from loved ones? Even 1% of your estate could result in a truly powerful and lasting gift, while still leaving 99% for family and friends. ELFEC can help.
Want to learn more?  ELFEC and the Will Power website have dynamic resources to show you how you can turn your Will into a powerful tool for change. I have compiled a few for you here: 
Your trust in our work and your support have been fundamental in helping your congregation forge ahead.  At ELFEC, we know that all we receive is a gift from God entrusted to our nurture and care.  Our hope is to help you foster and grow a spirit of generosity to keep the love going through your charitable giving and philanthropy to support the church's mission now and for future generations. 
If you have questions, please don't hesitate to connect with ELFEC today.  I would love to walk you through how a gift in your Will can support your congregation, your Synod, the National Church or any other charity that might be important to you.  ELFEC is ready and able to assist you.  Call us today.
Kathryn Smith. Giving Advisor
1-888-308-9461 x2
P.S. Did you know that with a gift in your Will, the ministries and charitable programs you care most about will be strengthened and supported?  Learn more by visiting our Will Power page here:  https://www.willpower.ca/charities/elfec/